From Berlin to the brickyard park via GRANSEE
Regional express train RE5 from Berlin to Gransee. On weekends, public holidays and during the Brandenburg school holidays, bus 854 runs from Gransee train station to the brickyard park and back.
Mon – Fri (holidays) + Saturday + Sunday
Departure Gransee train station
Departure Gransee Templiner Straße
Arrival Mildenberg Ziegeleipark
Departure Mildenberg Ziegeleipark
From Berlin to the brickyard park via ZEHDENICK.
Regional train RB12 (Berlin-Lichtenberg – Templin Stadt) every hour to Zehdenick (Mark). From Zehdenick, bus 838 runs daily, Monday to Friday. At weekends and on public holidays there is a dial-a-bus service, which can be booked 90 minutes before departure on +49 3306 – 23 07. During school holidays, however, only small buses with limited seating are available.
Buy a Brandenburg-Berlin-Ticket and save twice!
Show your Brandenburg-Berlin-Ticket and you will receive a 10% discount on the price of your entry ticket to the brickyard park (season tickets and events excluded)! On buses and trains, VBB tariffs apply.
The brickyard park is located on the 630 km-long Berlin-Copenhagen cycle route. The section in the Federal State of Brandenburg is 122 km long and there are wonderful tours to choose from. It only takes about 30 minutes by bike from Zehdenick train station to the brickyard park. Find out more about attractive themed trails and routes in the Ruppiner Lakeland region.
As a visitor to the brickyard park, you can charge your e-bike for free!
Tip: If you have come without a bike, simply use our in-house bike rental. New: our bikes can now be hired from the ELAN petrol station in Zehdenick. Browse through our tour suggestions.
There are many ways to travel to the brickyard park – even waterways! Moor at kilometer 22 on the upper River Havel at the Marina Alter Hafen or the Marina Neuer Hafen and enjoy their professional service. If you are interested in passenger boats and other water sport-related offers in the region, you can find out more from the Tourist Information Centre in Zehdenick or the Tourismusverband Ruppiner Seenland e.V.
Berliner Ring, A 10 to Kreuz Oranienburg, continue on B 96 towards Stralsund / Löwenberg, to Gransee (roundabout), turn right towards Zehdenick. Turn left approx. 1 km after Badingen (Ziegeleipark Mildenberg is signposted). The e-charging station can be used from 10 a.m. to 6 p.m. during the season. Keys are available at the visitor center.
Our recommendationOberhavel Verkehrsgesellschaft
Berlin-Copenhagen cycle route
milestone
Visit us on your tour from Berlin to Copenhagen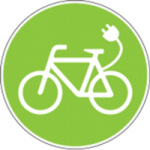 Pedelec
ELECTRIC VEHICLE CHARGING IN THE BRICKYARD PARK
ELECTRIC VEHICLE CHARGING IN THE BRICKYARD PARK
The charging station operated with Havelstrom from the Stadtwerke Zehdenick is now also fitted with a type 2 quick charging socket. In a weatherproof box with a 3-phase socket, it supplies 400 volts, 16 amps with 11 kW of power. The box has integrated DC residual current detection and a residual current circuit breaker.
In addition to the quick charging socket, there are also 4 normal sockets for charging bicycles, scooters and motorcycles.
Visitors to the brickyard park can charge their cars for free. For anyone just passing through, there is a charge of 5 euros per car. For scooters and motorbikes the fee is 2.50 euros. Bicycles can still be charged for free!
Further information and the key to the charging station can be obtained from the visitor center.
Opening times: 1 April to 31 October, 10 a.m. to 6 p.m.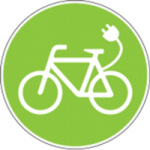 INDUSTRIAL HERITAGE WITHOUT BARRIERS
The brickyard park has been involved in the development of barrier-free tourism right from the beginning and makes sure that its facilities comply. There are a few exceptions where it is not feasible because of preservation orders or for cost reasons.
Mildenberg Brickyard Park has parking spaces for the disabled, as well as two barrier-free toilets. Rollators and wheelchairs can be borrowed from the visitor centre. There is also a tactile model of the brickyard park with information in Braille.
You can find detailed information on accessibility in Mildenberg Brickyard Park here.
The website www.barrierefrei-brandenburg.de provides information on over 900 other suppliers of barrier-free attractions and facilities in the Ruppiner Lakeland and the Federal State of Brandenburg.