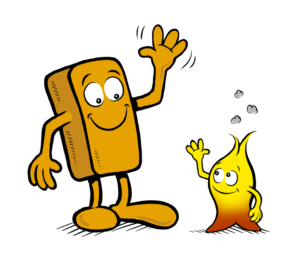 Gasthaus & Pension Alter Hafen
STAYING IN AND AT THE GUESTHOUSE
In the old port you will find a place to sleep for every budget: in addition to comfortable double rooms, family apartments or holiday apartments, the team also runs a small hostel, simple cyclists' huts and a small campsite. In the morning, a rich breakfast buffet awaits the guests.
With its idyllic location directly on the Havel, the inn is a very special place: The newly designed hall with around 80 seats, the restaurant with 50 seats and last but not least the spacious water terrace offer space for weddings, company or family celebrations. Make your event an unforgettable experience.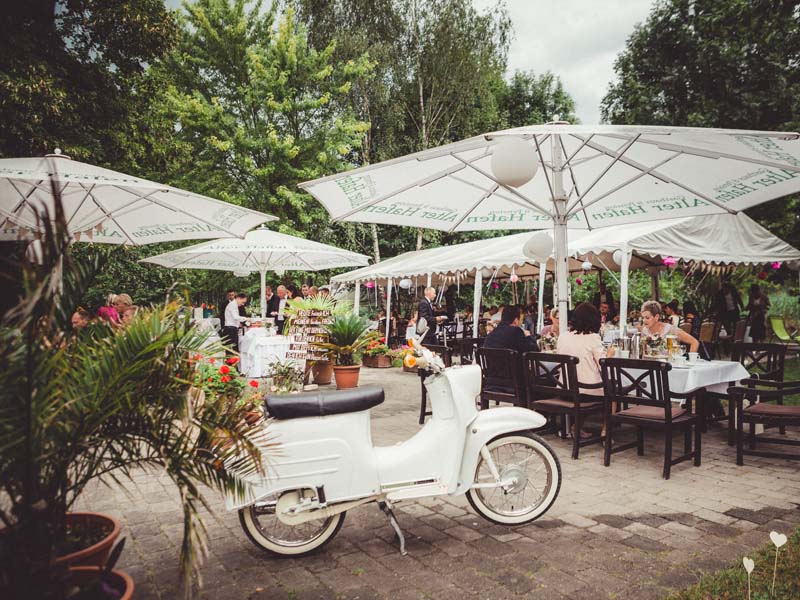 Nature and camping enthusiasts will get their money's worth at the campsite at the Old Port in Mildenberg. Here everyone will find a romantic, shady spot in the countryside with every comfort. A covered barbecue area by the water and spacious green areas invite you to linger and to engage in sporting activities. The campsite has recently been enriched by an attraction: three comfortable sleeping barrels are the experience highlight of the last season.
Especially popular with families, children and cyclists
the cozy camping barrels made of pine wood (4,30 m long and 2,30 m high) are equipped with a large 2×2 m family bed and two additional beds, a large pull-out dining table and benches. The barrels offer enough space to relax, cuddle or play: time together in the "hobbit" look. On cooler nights, the modern infrared heating in the barrel provides cozy warmth. The three folding windows ensure sufficient light and fresh air. If you don't like being offline, there are sockets in the barrel for charging electronic devices.
Try it out, experience it with all your senses and tell others!
Other accommodation options
Overnight in the Ruppiner Seenland
1000-star tent or 4-star hotel
Campsite between pine trees? Barrier-free holiday home with a view of the lake? Wellness hotel near the city? Youth hostel with a wide range of leisure activities? Find your personal holiday home! Whether for one night or several days, whether alone, as a couple, with a dog or with the family - the Ruppiner Seenland offers accommodation for everyone.
In Blumenow, which was first mentioned in 1309 and belongs to Fürstenberg/Oberhavel, attractive rooms and holiday apartments with ample space, upscale furnishings and a versatile common area were created using the historic building substance of the former Blumenow estate. The historic ambience and the extensive green and open spaces of the former estate and estate park provide the basis for relaxing holiday and weekend stays with a wide range of leisure activities.
The Ruppiner Seenland offers a holiday experience that is unique in the world. The numerous lakes and rivers are bordered by beautiful castles, forests and historic towns. If you explore the landscape by bike, you will experience Brandenburg-Prussian history up close. The towns and villages tell of eerie legends, good spirits and royal monuments.